Skip to Content
Wastewater Pump Systems California
Simonds Machinery Co. Improves Your Wastewater Pump System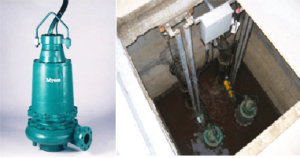 Simonds Machinery Co. has been known for its impressive skills and extensive knowledge of wastewater pump systems. Our aim is to help those in California have upstanding and efficiently running pump systems to ensure they have the cleanest water possible for their farmlands, municipalities, homes, and offices. We have helped those in SoCal for over 100 years and now have set our sights to help those in Canada with their wastewater and other pump systems. You can count on our installation and maintenance services to ensure your old system is performing at its best or when you need a newer and more modern pump system to help with efficiencies. We have access to the industry's most cutting-edge manufacturers, guaranteed to help your system elevate wastewater from your facility. Call us today to set up a consultation and receive a free estimate on all services or installations needed.
Wastewater Pump System Services Offered in California
At Simonds Machinery Co. in California, we offer a wide range of installation and maintenance services for pumps, pump systems, complete lift stations, and services for wastewater treatment processes. We also offer these same services for new developments, older municipal systems, or anything in between. No matter where in the lifespan your wastewater pump system is, you can count on our professional team of courteous installers and repair people to find a solution. Specialties for wastewater include:
Storm Water – California sees up to 869.5 mm of rainfall a year. Receiving help from Simonds Machinery Co. wastewater pump systems ensures it is cleaned and appropriately distributed while relocating it to higher ground to avoid flooding.
Sewage – We offer help with treatment in this industry. Reducing their wasted water helps the environmental effect and makes the water cleaner for businesses and residents in the California area.
Industrial Wastewater – We help companies trying to find a better way to remove their wastewater. Companies such as soda plants, wineries, and craft breweries face some of the largest amounts given their industry's use of water. We offer them a more efficient way to utilize and remove wastewater.
Sump Pump Systems – Having a properly working sump pump ensures you don't face the damaging effects of flooding in your basement. Simonds Machinery Co. has extensive experience repairing them. We also have access to the industry's best when replacements are needed.
Simonds' Specialty Services for Wastewater Pump Systems
In the many years of our experience, we have become quite familiar with wastewater pump systems. Whether you need repairs for an older model, or you would like to find an energy-efficient newer model to help lower costs, we have your back. We keep our staff up-to-date on the latest makes and models to be able to help anyone in need. We are able to make repairs for residential- and commercial-sized pumps.  Our specialties for sump and sewage include:
Municipal – California now has a friend in the wastewater pump system industry. These systems need maintenance to ensure they are performing adequately and moving wastewater when needed. The installation of new equipment requires a professional hand as well. We handle it all to ensure the city has clean water and removes waste responsibly.
Commercial – Companies can face major consequences if they don't remove their wastewater properly. They can also cause significant damage to wildlife and the surrounding community. We help them stay within the guidelines and regulations laid out for their systems. Our team can also replace parts and entire systems when needed.
Industrial – Manufacturing products can lead to potentially very dangerous chemical waste. It is imperative for these companies to have a properly working wastewater pump system to ensure they don't contaminate water. We design and install pump systems to handle their specific needs.
Residential – There has been a recent shift in how residents handle their wastewater, and many are moving away from the traditional septic system. Simonds Machinery Co. helps those in need to install modern and efficient wastewater pump systems to safely handle the disposal. They also end up being more cost-effective in the long run.
Call Simonds Machinery Today for Wastewater Pump Systems
We customize every wastewater pump system repair solution to fulfill customer needs. Whether municipal, residential, commercial, or industrial, we are your expert in the industry. And since we've been doing pump maintenance, repairs, and replacements for over 100 years as a company, we can handle anything your system throws at us. Our team is here to help your wastewater system throughout its entire lifespan. And with free estimates, consultations, comprehensive pump services, and a team of experts who genuinely care about what they do, we provide some of the best customer services in California. Call (650) 250-4308 today to schedule your consultation and free estimate!