Skip to Content
Pump System Sales & Service in Northern California
Your Source for Pump Systems and Sales in California
Simonds Machinery Co. believes in providing lasting, affordable pump solutions. Based in the Orange County Area, we have a new location able to service all of those in California. We specialize in pump system sales and service, and since we've been doing this for more than 100 years, we can help you decide which pump, system, and accessories you need to achieve the results you're looking for.
Pump systems are important across all industries including municipal, commercial, food service, and scientific. Whether you have a centrifugal system, submersible pump, industrial water pump, high pressure water pump, or a commercial water pump, our experts are here to provide state-of-the-art parts and equipment and best-in-the-industry service. Your needs are unique, and our team can recommend a particular product or even custom design an entire system to help you get the results you need.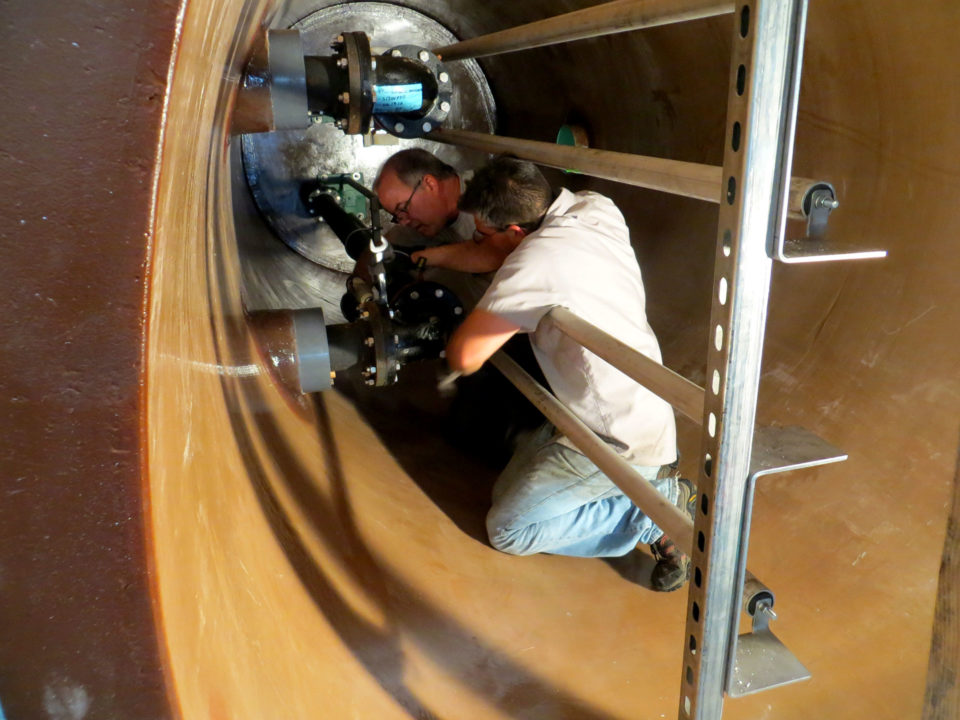 Experts in excellence
At Simonds Machinery Co., we believe knowledge is power. After being in business for more than a century, we've gained expertise and knowledge when it comes to pumping systems and sales. We have also built a solid relationship with the industry's leading manufacturers. Guaranteed to have the best possible options for any solutions for pump repairs. And we can help when you need to completely rebuild or install a new pump system for your California home, office, or throughout the city. Our experienced technicians know how to do the job well, how to identify and repair any malfunctions, when equipment can and cannot save it reliably, and what type of equipment to recommend.
Knowledge You Can Trust
When it comes to pumping systems, our technicians are experts on the inner workings, benefits, and applications of every single pump system, manufacturer, and accessory we carry, and they can recommend the most efficient, affordable course of action to meet your needs. Because you are a Simonds Machinery Co. customer, you can bet you have received the best possible solution for all of your pump system services. Our experience has allowed us to work with every type of pump system. No matter the age, what is designed to perform, or who makes it, our team of friendly professionals will find the solution you are searching for when you hire Simonds Machinery Co.
The industry's leading manufacturers
Because we believe in offering only the best to our customers, we carry parts and systems from the most reliable and trusted pump manufacturers in the world. We've hand-selected brands like Ampco, Barnes, Burks, Deming, FE Meyers, Shinmaywa, and Weinman because they're known for their innovation, quality, and durability. We have chosen to work with many different industry-leading manufacturers because there is a large number of pumps from different eras needing attention from our California client base. We ensure we have the exact part, accessory, or replacement you need for your pump system.
Expertise and Innovation from Simonds Machinery Co.
We're factory-certified to perform installations and repairs for these brands, too, so you can breathe a sigh of relief knowing we handle the job professionally every time to the highest standards with the best quality materials on the market. Between Simonds Machinery Co.'s expertise and the innovation of our manufacturers, we can solve any pump problem you place before us. Since 1905, we have been delivering the same quality service without any signs of slowing down soon. Our professionals know the ins and outs of every possible system because we task them to stay on top of modern trends as well as previous systems. Rely on us no matter the pump system you use, and we can take care of the job.
Systems, Parts, And Accessories for Pump Repairs
At Simonds Machinery Co., we do more than just sell and install pumps. We also offer all of the parts and accessories you'll need for your pump systems, including gaskets, seals cover plates, and bearings. As an authorized distributor for the top pump accessory manufacturers on the market, we keep a variety of parts and accessories in stock. If we don't have the part you need, we can get it for you. We understand each business's requirements are unique, so we offer customized solutions and packages we've specially designed to meet your needs, such as wastewater lift stations, pressure booster systems, and custom control panels.
Call Simonds Machinery Co. When You Need Pump Repairs
If you're in the California area and in need of a new pump system, parts, accessories, or customized pump solutions, please don't hesitate to reach out to the pump systems sales team at Simonds Machinery Co. We carry the best parts and accessories from the industry's leading manufacturers, and our experts will be able to assist you in making the best decision for your business and your budget. Contact us at 650-589-9900 to schedule your free estimate!