Skip to Content
Quality Barnes Pumps for Sale in Northern & Southern CA
Learn About Barnes Pumps from Simonds Machinery Co.
Simonds Machinery Co. has been supplying businesses in Northern and Southern California and the Central Valley with high-quality Barnes pumps, sump pumps, and sewage pumps for over a century. Since our start in 1905, we've continued to go above and beyond our clients' expectations by offering the highest level of customer service backed with products that outperform and outlast inferior brands. Contact our team to learn more about how we can install a quality Barnes pump for you.
A Barnes Pump for Every Situation
When it comes to pump sales and installation, you won't find a more experienced team in Northern California than our crew at Simonds Machinery Co. We've been in the business for more than 10 decades and have followed the evolution of pumping equipment and installation codes through the years to ensure the highest quality on every job. No matter what your needs are, we can offer a reliable solution for you. Choose from: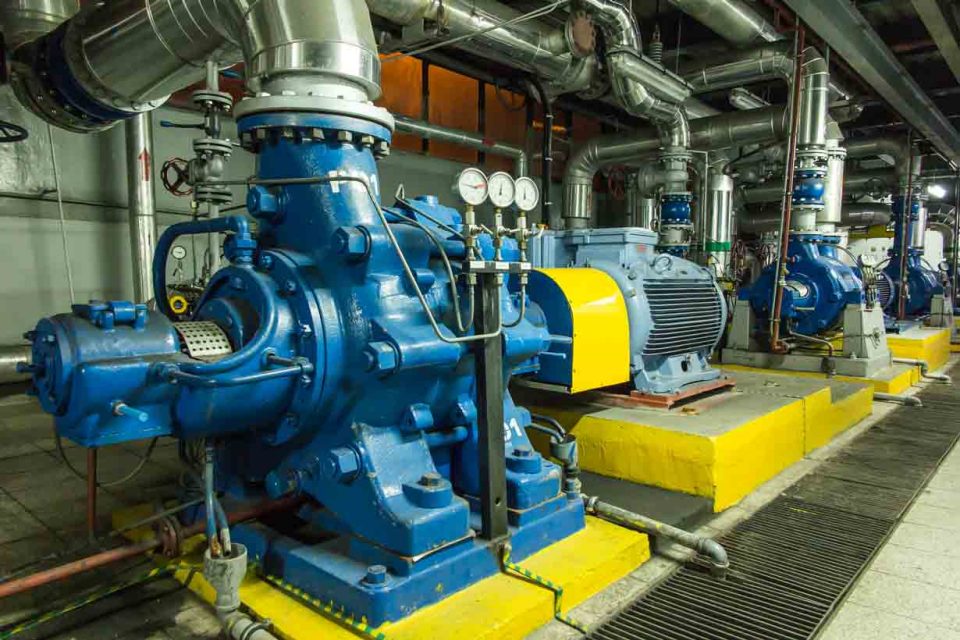 Submersible Wastewater Pumps – These products serve the critical function of transporting stormwater, wastewater, industrial wastewater, and sump pump water to a safe and non-hazardous collection area or sewage system. Our products are designed to last and perform reliably without breakdowns or complications.
Self-Priming Centrifugal Pumps – Centrifugal pumps allow wastewater to pass through without clogging pump systems to keep things flowing freely and maintain production levels without downtime to fix issues. These are perfect for water treatment, food, and chemical facilities.
Package Lift-Station Pumps – A wastewater lift station is an ideal method to remove waste from lower elevations. The process positively impacts the environment by reducing excessive excavation for a traditional sewage or wastewater setup. They are also a money-saving option for businesses that don't want to invest in sewage construction while still benefitting from fluid transport. These can be delivered to you, or we can also deliver and handle the installation.
Why You Can Trust a Barnes Pump
Barnes pumps have been solving wastewater issues since 1895. Everyone from engineers to plumbers and contractors has put their faith in the quality and reliability of these products since their creation over 100 years ago. The company is dedicated to producing incredible products with outstanding results in all facets of this category, including wastewater removal, lift station products, and waste grinding. For exceptional equipment that won't break the bank, you can trust Barnes.
Choose a Pump for Your Industry
Simonds Machinery Co. carries a comprehensive line of products from the most respected brand names in pumping equipment. Our versatile product line ensures we have an option to meet the needs of companies in any industry. No matter your profession or service, we can install a product for you. Contact us for help in:
Wastewater: sump, sewage, and stormwater – We work with new developments, old complexes, and anything in between.
Pressure booster systems – For a little more pumping power in the situations that require it.
Chemical processing – Covering acids, oils, caustics, and other harmful fluids.
Food handling – Food grade pumps are safe and ensure no clogs.
High pressure – Pressures up to 5,500 PSI and flow up to 600 GPM.
Pharmaceutical and biotech – We can provide the right pump station to meet all your needs.
Pressure sewer – For when you need to move wastewater from a low elevation to a higher one and a traditional sewage system won't work.
Choose a Trusted Partner for Your Pump Needs
We are a full-service pump sales, installation, and maintenance company with over 100 years of dedicated service to customers throughout California. In addition to brand-name pumps, we offer a complete line of accessories to help you customize your equipment and make the enhancements you need for the best experience. Not all pumps are the same, and not all installation companies are equal. Our promise to every customer is that you will get knowledgeable service, custom solutions, and worry-free maintenance to keep your equipment working as it should.
Contact Us to Learn More About Barnes Pumps
Shopping for the right equipment can be overwhelming. The team at Simonds Machinery Co. is here to provide business owners in Northern and Southern California and Central Valley with the insight they need on Myers pumps and other leading brands to ensure they make the best decision based on their needs and budget. Some sales and installation companies might try to cut corners to save some time and money for themselves, but that's not how we operate. We promise to deliver a high-quality product, professional installation, and answers to any questions you have about your pumping system. Contact us to get a free quote today.