Skip to Content
Booster Pump Services by Simonds Machinery Co.
Northern California Water Booster Systems
At Simonds Machinery in California, we can furnish and install pressure booster systems for municipal, commercial, industrial, and residential applications. Pumps are a vital aspect of all elements of water delivery and removal. They carry water to and from all types of buildings, whether you see them or not, including homes, offices, schools, factories, hospitals, and more. They're also vital in removing effluent and dangerous wastewater effectively and safely. We rely on pumps to bring us liquids and fluids to stay operational like water, gas, and oil. By transporting them through closed systems with booster pumps, we minimize risk and maximize efficiency. Booster pumps help alleviate low water flow. Whether you're interested in installing one or need repairs and maintenance on your current system, call Simonds Machinery Co. today! Our team of experts is here for you. We service residential, commercial, and industrial water pumps.
Advantages of Booster Pumps
The primary function of booster pumps is to increase the pressure inside the system to speed up flowing fluids. Most times, they're used to effectively deliver pressurized water to high-rise buildings where gravity is actively working against you. Additionally, they're used in manufacturing complexes and large production facilities where water needs to be sent a long distance quickly and reliably. Many industrial and municipal plants use booster pumps for their freshwater delivery and wastewater removal.
Why Maintenance is Important
If you're running a booster pump in your facility, you will require routine maintenance to keep it operating properly. Maintenance also helps avoid breakdowns, which can halt more than just your production – it can dramatically impact the environment. If your equipment is performing poorly, you need to repair it as soon as possible. Plumbing and pump issues do not resolve themselves – they get worse over time. The longer you ignore an issue, the more severe the damage can become, requiring additional time and money to fix. In the worst cases, this can mean costly replacements as well. Always make sure your pump system is running properly and without interruptions by scheduling professional routine maintenance and service checks. Call us today for more information on booster pump maintenance.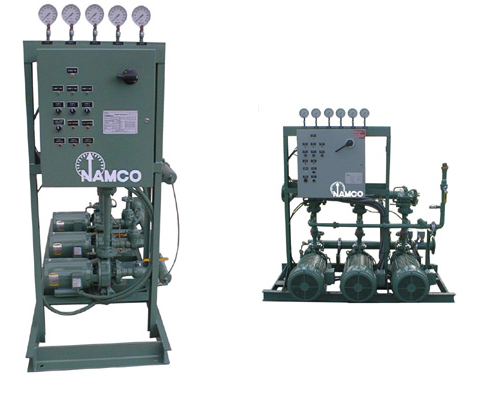 Booster Pump Features
Simplify your installation with a packaged booster system for your flow and head requirements. Our booster pump services come with a variety of features, including:
Flows from 10 to 3000 gpm
Discharge pressures from 10 to 300 psig
Economical to install and operate
Complete and ready to go
Domestic boosting
Variable speed pumping
Packaged fire pumps
Irrigation pumping
Water supply
Why Simonds Machinery Co.?
Since 1905, Simonds Machinery Co. has been proudly serving Northern California with our pumping and plumbing expertise. We've become the trusted company to supply all types of pump systems, repairs, and custom solutions. Our teams service wastewater pump systems, chemical and processing, food handling, pharmaceutical, biotech, industrial, municipal industries, and much more! Join our long list of satisfied customers today by getting in touch with our team.