Skip to Content
Learn About Myers Pump Installs in Northern California
Shop Myers Water Pumps at Simonds Machinery Co.
Simonds Machinery Co. is a leading provider of Myers pump sales and installations for businesses throughout Northern and Southern California and the Central Valley. Our company has been in business for more than a century, building our reputation as one of the most trusted and reliable companies for sump pumps, submersible well pumps, and pump accessories. If you're looking for a reputable Myers pump dealer or a product from any well-known brand, contact our team for a free estimate.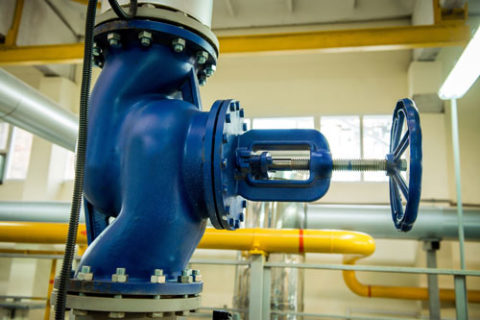 Types of Myers Pumps We Carry
Myers manufactures a great selection of residential and commercial pumps that cover various functions suited to your needs. They specialize in pool and spa pump equipment as well as industrial equipment for wastewater systems, submersible no-clog options, submersible grinders, and centrifugal equipment. Our professional crew can start you with a free consultation and estimate to design and customize the perfect product and installation for you. We offer a variety of products, including:
Myers pumps
Myers sump pumps
Myers water pumps
Myers submersible well pumps
The Advantage of Purchasing a Myers Pump System
Myers's products have been in production for decades and decades. The company was initially founded in 1870 and received recognition as one of the first companies to develop a dual-action water pump that pumped water on both the up and downstroke. Over the years, they've continued innovating and perfecting various pumping products and today are a leader in the sustainable production of submersible pumps, sump pumps, and fluid transfer systems. Their equipment is designed not only on quality but also to perform as efficiently as possible to help you conserve energy resources.
Find a Myers Pump for Any Industry
We offer a Myers sump pump or submersible pump for any industry to meet your needs. With industrial-strength construction behind all their equipment, Myers keeps you and your business in mind when developing and testing products through the most demanding conditions. Who do we serve? All industries with any requirement, including:
Wastewater: sump, sewage, and stormwater
Pressure booster systems
Chemicals
Food handling
High pressure
Pharmaceutical and biotech
Pressure sewer
Choose a Quality Pump from Myers
When shopping for any kind of pump, the reputation of the seller and the manufacturer should be considered. We stand behind all of our installation and maintenance work, and Myers stands behind each one of their products. When designing and manufacturing pumping and grinding equipment for residential and commercial use, they focus on essential items, in not only their manufacturing standards but for their products function, such as:
Carbon footprint reduction
Water reduction
Sustainability
Quality
Commercial Pump Specialists in Northern California
Simonds Machinery Co. is your reliable choice for Myers pump sales in Northern and Southern California and the Central Valley. With knowledgeable salespeople and professional installers, we can outfit you with a quality pump and design to keep things flowing. If you're in the market for a new pump or need to replace an old or existing pump system, contact us for a free estimate today.