Skip to Content
Sump Ejector Installation in Northern & Southern California
About Sewage Ejector Sump Pumps & Our Services
Simonds Machinery Co. has provided customers with pump solutions since 1905, including timely and efficient sump ejector installations. We serve Northern and Southern California with professional work quality, completing every project correctly the first time to ensure optimal results and long-lasting functionality. Countless municipal, industrial, commercial, and residential customers trust us to provide pump service they can be confident will work perfectly. With sewage ejector sump pump installations, you need a highly trained and experienced team to carry out the process to keep your property safe and preserve its condition. Our century of history in this industry has developed our skills and in-depth understanding of sump pumps and all the services surrounding this essential equipment, including emergency sump pump services. You can count on us if you need professional service to install your ejector sump pump.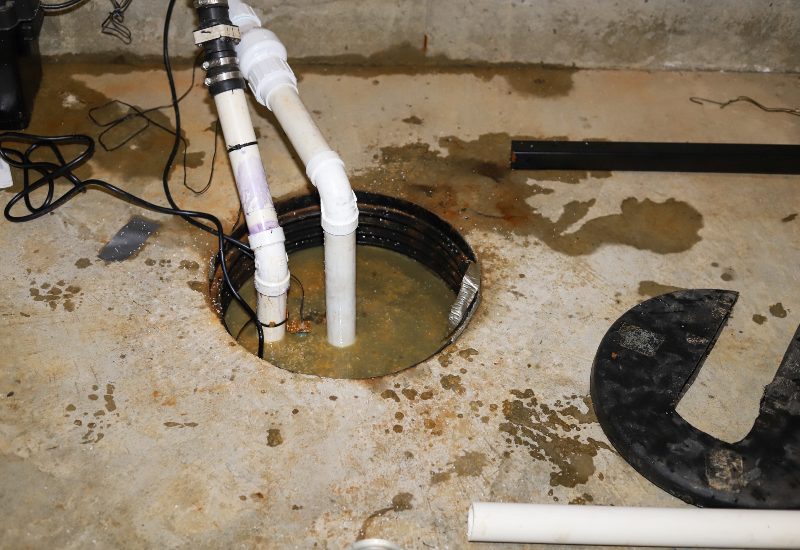 What Is a Sump Ejector Pump & How Does It Work?
Many homes and businesses have crawlspaces or basements, putting them at risk of flooding and water buildup whenever it rains or storms. You might also be located in a low-lying area where water can collect. If any of these scenarios accurately describe your property, Simonds Machinery Co. can help your home or business stay dry. A sump ejector installation is an essential piece of equipment to prevent water from flooding your structure and preventing water damage. A sump pump or sump ejector is a component inside a sump pump you place in your crawlspace or basement to pump out and relocate naturally occurring water collecting around your foundation. Water ends up in your sump pit through soil or drains, where it collects and gets pumped away from your foundation by a sump pump. This process ensures your interior stays dry and helps you avoid issues like mold, mildew, pests, and water damage.
Do I Need a Sump Pump Ejector Installation?
You might think you're safe from encroaching water because your home or business has a sturdy construction or your street has storm drains. However, these factors don't prevent water from getting around your foundation and inside your structure. Your property most likely needs a sump ejector sump if you have a basement or crawlspace. Professional studies have shown the majority of homes in the United States must deal with underground moisture. In fact, most residents in our country will probably deal with their basement flooding at some point during their lifetimes. You don't need a waist-high rainwater pool in your basement to cause severe damage to your structure. Even a little water collecting in your basement can result in significant damage that's expensive to resolve, including mildew and mold growth. Protecting your property from devastating water damage is a service Simonds Machinery Co. specializes in, and our experts perform installations ensuring below-ground moisture doesn't ruin your home or business.
What Kind of Sump Ejector Do I Need?
Simonds Machinery Co. offers sump ejector installations to customers in various industries because water and flooding apply to any property with a basement or crawlspace. Finding the right sump pump for your specific property depends on many factors. Sump pumps come in many types and sizes, but our experts can help you determine one that fits your property best. If you need an efficient and durable sump pump to protect your home or business, we will work with you and consider all aspects of your property to find the right model and then install it. Pump installations aren't the only service we offer. Our team can also perform pump repairs and maintenance while troubleshooting common and unique issues. A fully functional sump ejector pump can keep your crawlspace or basement dry and prevent damage for years. Let us provide exceptional service to safeguard your property against storms, flooding, and other threats.
Why Choose Simonds Machinery Co.?
Service quality, affordability, and overall customer experience are essential to making your home or business investment worthwhile. You don't want to put your sump pump installation in the hands of ill-trained or apathetic tradesmen because they have the lowest price. A better deal is to trust Simonds Machinery Co. to get a competitive price on a thorough, timely installation that doesn't cut corners or expose your sump ejector pump to potential breakdowns because it cannot handle your water pumping needs. Our friendly, professional team matches you with a perfect sump pump to fit your basement or crawlspace and installs it with attention to detail and uncompromising work quality. We've built over a century of success as a service provider to California customers on top-tier service and a genuine commitment to customer satisfaction.
Contact Us for Service in Northern & Southern California
Your new ejector sump pump can keep your home or business dry and damage-free when you trust Simonds Machinery Co. with its installation. Every property owner deserves adequate protection from underground moisture, and our priority is ensuring customers receive outstanding service on every job. Contact us today to discuss your sump ejector pump needs and schedule service at your property.